O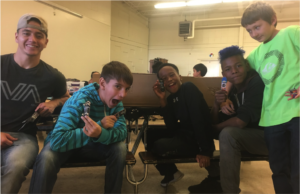 n Thursday January 4th, we started Tech Deck Club at Children's Choice at Sombra Del Monte. We noticed a group of older kids weren't joining any of the staff of child lead activities or clubs. We also noticed they started bringing in these little skateboards called Tech Decks.
Alessia observed "Two kids were kind of playing around with them so it was their idea."
Then our staff, Jonathan, talked to the kids about starting a club. He explains "It was something that the older kids were interested in so I figured we could implement some of their interest and make it into a club."
Step 1
Building the Tech Decks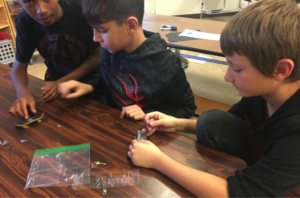 Kid 1 explains, "So Tech Deck Club is where all these kids come together and play with Tech Decks. All we needed was cardboard and duct tape and that's all."
Step 2
Constructing the Skate Park
Kid 2 added, "We brought our own Tech Decks and we had to build our Tech Decks for the community."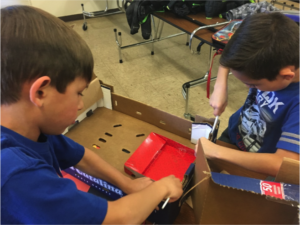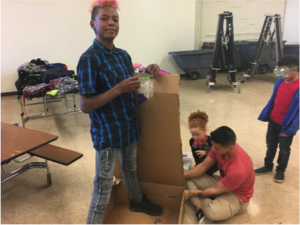 Step 3
Decorating and Personalizing the Skate Park
Kid 3 said he joined Teck Deck Club, "Because Tech Decks are back in style!"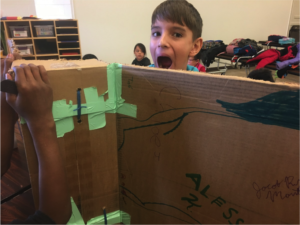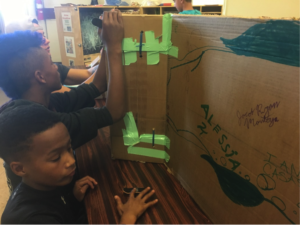 Step 4
Having Fun in the Skate Park!
Kid 4 wanted to join, "Because we started collecting them and bringing them to school to play with them."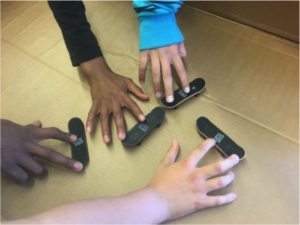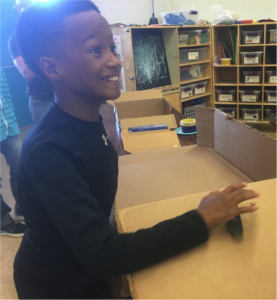 The kids learned how to work together and communicate. They also practiced fine motor skills and creativity. Kid 3 added "When I started I didn't know how to do a single trick and now I know a lot more. I was taught and also I tried it myself. The other kids taught me how to do some of the tricks. Most of them I just figured out how to do on my own."