Look for Summer 2018 registration to begin February 2018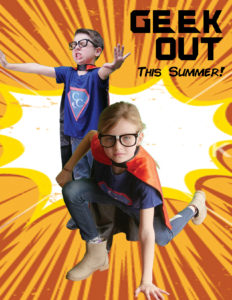 Our Summer 2017 Theme is "Geeking Out"!   What is Geeking Out? Geeking out means getting completely enthusiastic about a topic and getting so enthralled that you just want to learn and experience MORE about it! We will be geeking out for two weeks each on History, Animals, Science, Fantasy, and Sports. It means we will be writing songs and skits, creating art, conducting experiments, taking field trips, inventing games, building projects, and having a lot of fun!Sites:

Bandelier (3 or 5 day options available for ages 5-12)
North Star (3 or 5 day options available for ages 5-12)
Osuna (5 day options available for ages 5-12)
Sombra del Monte (3 or 5 day options available for ages 9-12) *Enrichment Camp Site!*
Inez (3 or  5 day options available for ages 5-8) *Enrichment Camp Site!*
Price Options:
Summer Core Program
Early Bird deadline:  April 14th   by midnight

3-Day Option  $115/week
5-Day Option  $135/week

After April 14th:

3-Day Option  $125/week
5-Day Option  $145/week
Enrichment Camps
$174/week Early Bird Registration before 4/14/17
184/week after 4/14/17
Summer School: The cost for care before and after summer school is $70.00 per week. Please register for the regular program and the respond to your confirmation email indicating which weeks you would like before and after care.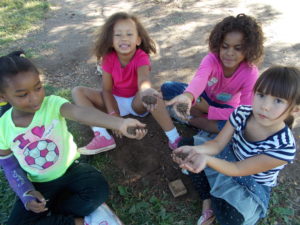 Hours:
We are open Monday through Friday from 7am-6pm.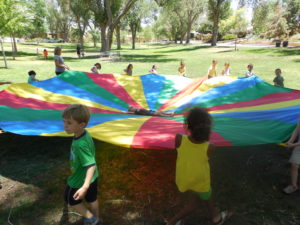 We will be closed July 4th.
You are welcome to drop off your child at any time, don't miss out on great field trips or other activities!
Schedule:
Our program is made up of mixed age groups; however we place children in summer groups based on age that they will stay with throughout the summer. For the bulk of the day, children are divided into groups by age. The mornings and late afternoons are spent with mixed age groups.
Children will either go swimming or enjoy water play twice a week. Additionally kids will enjoy field trips weekly and/or biweekly at no additional cost. Curriculum is theme based and created by our staff and children ahead of time. Calendars will be available for parents on site.

Snack and Lunch
We do provide a morning and afternoon snack. Each child needs to provide a sack lunch that does not require refrigeration or heating. Sombra del Monte and Inez will be participating in the free lunch program beginning June 6th. You can sign up on site.