Register for Summer 2017
If you need to register for before and after care for SOMBRA DEL MONTE ELEMENTARY K3+ Summer School Program, call 505-296-2880.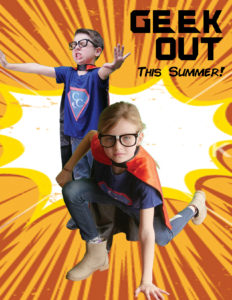 Register for 3 or 5 day Summer Fun Camp! Our Summer 2017 Theme is "Geeking Out"!   What is Geeking Out? Geeking out means getting completely enthusiastic about a topic and getting so enthralled that you just want to learn and experience MORE about it! We will be geeking out for two weeks each on History, Animals, Science, Fantasy, and Sports. It means we will be writing songs and skits, creating art, conducting experiments, taking field trips, inventing games, building projects, and having a lot of fun!Sites:

Bandelier (3 or 5 day options available for ages 5-12)
North Star (3 or 5 day options available for ages 5-12)
Osuna (5 day options available for ages 5-12)
Sombra del Monte (3 or 5 day options available for ages 9-12) *Enrichment Camp Site!*
Inez (3 or  5 day options available for ages 5-8) *Enrichment Camp Site!*
Price Options:
Summer Core Program
Early Bird deadline:  April 14th   by midnight

3-Day Option  $115/week
5-Day Option  $135/week

After April 14th:

3-Day Option  $125/week
5-Day Option  $145/week
Enrichment Camps
$174/week Early Bird Registration before 4/14/17
184/week after 4/14/17
Summer Enrichment Schedule 2017
Camps for Ages 6-8
6/12 – 6/16

Sombra

 

Min.: 15

Max.: 30

Weird Science! This kicked-up, hands-on, high-energy science camp is not to be missed. Join this exciting camp and experience rainbow tubes, atomic worms, vortex rings, potato launchers, Cartesian divers, Bernoulli bags, boo bubbles, potions, polymers, slime, dry ice investigations, and more surprises!

Cindy Moores

Brittanie/ Portman

6/19 – 6/23

Inez

 

Min.: 10

Max: 30

Storytime Adventure! Storytime Adventure is a fun-filled sensory experience for students to learn essentials of story building.  Through multiple activities we will put into action the fundamentals of building a story through reading, writing, listening, and hands-on activities so that each child will come away with enhanced enjoyment and appreciation for books and their creators!

Holly Kyseth

6/26 – 6/30

Inez

 

Min.: 10

Max: 30

Sports: Students will work towards becoming lifelong movers!   Students will practice sportsmanship while learning the fundamentals of a variety of sports including, soccer, basketball, badminton, kickball, and more!

Brian Funk

7/10 – 7/14

Inez

 

Min.: 10

Max.: 30

Explore a variety of artistic mediums during this one week camp. From needle craft to origami, watercolor to papier mache, we will work on crafts from many different cultures and time periods. Learn new skills as you design, craft and express the artist in you.

 

Nadine Grambling

7/17 – 7/21

Inez

 

Min.: 15

Max.: 30

Wilderness Explorer Camp: This camp aims to educate the young adventurer in basic wilderness skills such as knots and ropes, navigation, tent and camp building, leave no trace ethics, and backcountry first aid taught by a NREMT-Paramedic. The week will culminate in a full day field trip into the great outdoors. 

Nadine & Tyler Grambling

 
 

Camps for Ages 9-12
Dates

Site

Camp Title

Instructor

6/12 – 6/16

Inez

 

Min.: 10

Max.: 30

Grossology of My Biology! Grossology is designed for kids to find new ways to appreciate the many amazing things our bodies can do!  They may begin with the idea that human biology is "gross!" but they will end up with sparked intrigue and comprehension.

Holly Kyseth

6/19 – 6/23

Sombra

 

Min.: 10

Max.: 30

 

 

Flash Mob: A flash mob is a group of people who assemble suddenly in a public place, perform for a brief time, then quickly disperse. Flash Mob camp is a different kind of dance camp, where students get to choreograph and perform a Flash mob dance. We dance, we play, we Flash Mob. 

Amanda Machon

6/26 – 6/30

Sombra

 

Min.: 10

Max.: 30

Film: From silent to action, we tackle all of the technical and artistic aspects of filmmaking. Students will get an introduction into writing, shooting, lighting, editing, sound, directing, and acting for a film. Campers will make over 4 short films in the course of one week!

Chris Walsh

 
 

7/17 – 7/21

Sombra

 

Min.: 10

Max.: 30

Harry Potter Camp: n this magical camp, students will dive into the wizarding world of Harry Potter! Students will craft their own wands, potions, and wizarding games, create their own magic houses, and teach new wizard sports. 

Blackout
Summer School: If your child will be attending summer school, Children's Choice offers before and after care Sombra Del Monte Elementary. The cost for care before and after summer school is $70.00 per week. Please register for the regular program and the respond to your confirmation email indicating which weeks you would like before and after care.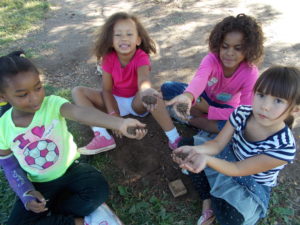 Hours:
We are open Monday through Friday from 7am-6pm.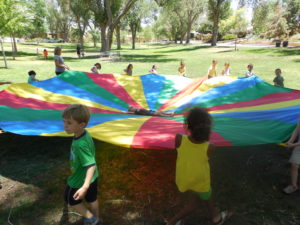 We will be closed July 4th.
You are welcome to drop off your child at any time, don't miss out on great field trips or other activities!
Schedule:
Our program is made up of mixed age groups; however we place children in summer groups based on age that they will stay with throughout the summer. For the bulk of the day, children are divided into groups by age. The mornings and late afternoons are spent with mixed age groups.
Children will either go swimming or enjoy water play twice a week. Additionally kids will enjoy field trips weekly and/or biweekly at no additional cost. Curriculum is theme based and created by our staff and children ahead of time. Calendars will be available for parents on site.

Snack and Lunch
We do provide a morning and afternoon snack. Each child needs to provide a sack lunch that does not require refrigeration or heating. Sombra del Monte and Inez will be participating in the free lunch program beginning June 6th. You can sign up on site.